Navigation
Featured Property
Our Agents

Ellen Peric
Ellen grew up on a tobacco farm in Greensboro. Her first career, spanning 21 years, was in retail management where she lived in lots of places in the USA and Europe. In 2001, returning to her roots, Ellen and her husband purchased a 45 acre farm in northeast Stokes County and then in 2002 joined Carolina Farms & Homes as a Broker. In 2004, Ellen became a partner in the business. She is the Broker-in-Charge of the Pilot Mountain office.
"I treat each customer as I would want to be treated and I try to make my buyers and seller's experience stress free and memorable."
Ellen is licensed in North Carolina and Virginia. She is a member of the REALTOR Land Institute and has earned her designation as an Accredited Land Consultant, has earned the GREEN designation, Short Sales & Foreclosure Resource Certification and is a Workforce Carolina Specialist. She has served as president of the Surry Regional Association of REALTORS and State Director and also serves on the Board of Directors of the Stokes County Arts Council in Danbury. She was also selected as "REALTOR of the YEAR 2012" by her peers.

Because Ellen moved 15 times in her "retailing career", she is very familiar with folks who are relocating and knows the challenges they face. Ellen's cell number is 336-456-5256 and her e-mail is ellen@carolinafarms.com
Leon Inman

Leon grew up on a farm in the Westfield community of northern Stokes County. While teaching in the public school system, Leon worked summers as a Broker and Auctioneer in the real estate business. Now, retired from teaching, he's a partner at Carolina Farms & Homes and is the Broker-in-Charge of the King office. Leon knows land and has earned the designation ALC - Accredited Land Consultant as a member of the REALTOR Land Institute.

No one works harder than Leon when it comes to community service. Currently, he serves as a Stokes County Commissioner. He also serves on the Centerpoint Human Services Board and is a member of the King Lion's Club.

Leon takes every real estate transaction seriously. He is fair and honest and treats his buyers and seller with dignity and respect. He abides by the Realtor Code of Ethics and strives to give the best service possible to his clients.
Leon's cell number is 336-575-3157 and his e-mail is leoninman@carolinafarms.com

Debbie Swaim
Debbie Swaim, a life long resident of Surry County , joined Carolina Farms & Homes as a Broker in 2003. She specializes in Surry, Stokes, Wilkes, Yadkin, Alleghany Counties, and southern Virginia. Debbie is licensed in North Carolina  and Virginia. 

Debbie is family oriented (with three children and one grandchild) and volunteers community service time with Habitat for Humanity in Dobson and is very active in her church. She has served as State Director and President of the Yadkin Valley Association of Realtors. Debbie's family are farmers in Surry County, so she brings to the table a real feel for the land. 

Debbie has earned her GREEN Designation, Short Sales & Foreclosure Resource Certification and is a Workforce Carolina Specialist, Debbie offers very professional service to her buyers and sellers.
Debbie earned our top sales agent award for 2015!
Debbie's cell number is 336-710-5901 and her e-mail is debbie@carolinafarms.com
Jonathan Inman

A native of Stokes County, Jon has been in sales for most of his career.  He enjoys helping clients find the right property and has the knowledge to assist them in the transaction. Jon acheived Top Sales Agent Award for 2014!
You can contact Jon at jon@carolinafarms.com  and  336-399-2323

Lisa Caudle
Lisa lives in Surry County in the Level Cross area on her family's farm – and has lived there her entire life. She joined  Carolina Farms & Homes in 2006. Her sales and marketing experience over the years enhance her skills in real estate.

Lisa approaches real estate to provide maximum service to her buyers and sellers. She has local knowledge, honesty, and she listens closely to her clients. Lisa has a probing personality when helping her clients sell or find a home – because she feels that buying and selling your home or land is one of the biggest decisions you make in life. She works hard to help her clients get what they want.
Lisa achieved Top Sales Agent in 2013!  Good Work!
Lisa's cell number is: 336-710-2612 and her e-mail is: lisa@carolinafarms.com

Tim Montgomery
Tim grew up in Walnut Cove in Stokes County and has lived and worked in many different cities on the East Coast. His first career was a family business of grading and landscaping design. Many famous golf courses in Myrtle Beach and elsewhere were built by the Montgomerys. Tim brings many years of experience in the land development business to help his clients with their home and acreage selections.
Tim believes that great service should be his number one goal.
Call Tim: 336-413-0759 or email him at: tim@carolinafarms.com

Donna Beeson
Donna grew up on Lake Murray in SC before moving to S. W. Florida and residing there 16 years. After meeting her husband, born and raised in Colfax, NC, they decided to move back 'home' and now reside in rural Stokes county on 10 acres in the fabulous foothills of NC. Donna's career has been primarily in retail management and sales. She came aboard with Carolina Farms and Homes in 2006 and prides herself on genuine and dedicated customer service. Donna represents all of her clients with enthusiasm, vigor and a professional demeanor and strives to exceed her clients expectations when engaged in buying or selling real estate.

Donna achieved the Top Sales Award as a Carolina Farms Agent in 2010, 2011 and 2012.
Donna's cell phone is: 336.406.5822 and e-mail address is: donna@carolinafarms.com

Steven Noga
Born and raised in Auburn New York, heart of the Finger Lakes Wine Region, Steve served in the United States Army Military Police Corps after high school and was retired in Washington DC.
Settling with his partner of 19 years in Southern Maryland, he received his start in Real Estate with O'Brien Realty in 2001. 1.9 million dollars in sales volume his first year earned him "Rookie Of The Year".
In 2004 Steven made his transition from Maryland to North Carolina after a brief visit at a friend's place near Stone Mountain State Park.
Why the move? "The area reminded me of the beauty of the Finger Lakes, without the lakes and harsh winters. The area is rich with history and the people are friendly.  The Yadkin Valley offers world class wineries and the Blue Ridge Mountains offer the outdoor activities I enjoy. It's a place I choose to call home."
Steve specializes in land, weekend/2nd homes and historic properties.
You can contact Steve at steve@carolinafarms.com or call him at 336-480-8018

Joe Hooker

Contact Joe Hooker at:
  Joehooker@carolinafarms.com or 336-399-2480
Valicia Inman
Valicia has been a lifetime resident of the Westfield/Pilot Mountain area. Then in 2014 she and her son Alston moved to King. She has been involved in real estate since 1999 where she started out with administrative work and property management. In 2008 she obtained her Broker License. After taking a position in the medical field for a few years she returned to real estate as a full time Broker in our King office. She is also attending college pursuing a paralegal degree where she maintains a 4.0 grade average. This has expanded her knowledge of legality, settlement and closing practices. Her hobbies include visiting the North Carolina Beaches, landscaping and drag racing.
 Valicia demonstrates expertise, integrity, honesty and hard work in every detail of your real estate transaction, always giving time and attention to each client. Striving for Results that MOVE You! 
Contact Valicia at:  valicia@carolinafarms.com or 336-755-4007

Brandon Johnson
Brandon is a native of Mount Airy. After investing in foreclosures and managing his own rentals, he decided to start a career in Real Estate. His goal is to use his knowledge and experience to provide guidance to others negotiating the real estate process. Brandon has a wife and two adorable children and lives in Mount Airy. Let Brandon help you negotiate the best deal possible!
You can reach Brandon at 336-325-0774 His email is brandon@carolinafarms.com

Joe Southern
Joe lives in Germanton, Stokes County with his wife and sons. He decided to get his Real Estate License after opening his own Auction Company - the two just seemed a natural pairing. Joe listens to his clients and helps them find the best path for their situation.  

Joe's cell phone number is 336-804-2121 and you can email him at joe@carolinafarms.com
Lavonne Penn-Moser 

Lavonne has lived in the Carolina Farms & Homes market area all her life. She graduated from North Surry High School and went on to earn two degrees from Surry Community College in Dobson. Lavonne has worked in customer service for many years and really enjoys working with the public. As your REALTOR, Lavonne will work hard to make the experience of buying or selling a home as stress-free as possible.

Lavonne's cell number is 336-817-5053 and email address is: lavonne@carolinafarms.com
Kim Shouse Martin
Kim was born and raised in Stokes County and currently lives in the Westfield/Asbury area.
When you're looking for the kind of personalized service and responsiveness that existed before the world became so automated, look to Real Estate Broker, Kim Martin.
While she embraces today's technology as a tool to help her communicate with clients and market her listings, she believes in old-fashioned activities like answering her phone, listening carefully, and being responsive to her client's wants, needs, questions, and concerns.
For her it's just a matter of following procedure, maintaining communications, and being persistent. Experience is the best teacher, and she brings a wealth of experience to her role in helping buyers and sellers. Her goal is to provide personalized service that results in happy, satisfied clients on closing day. Her email is Kim@carolinafarms.com and her cell phone is 336-813-9688.          

Kevin Burcham
Kevin has lived here in the Blue Ridge Mountains all his life. A native of Grayson County, VA, Kevin has lived in Surry County since 1987, when he took his first job as an accountant out of college. He also owns a book-keeping and income tax preparation business, a coin laundry business and rental property. Kevin is all about helping you make an educated decision when it comes to buying or selling your property. If you don't like high pressure sales, then you will love the way Kevin does business. Kevin serves the counties of Surry, Stokes, Yadkin and Wilkes. 

Kevin's cell phone number is 336-374-8714 and you can email him at Kevin@carolinafarms.com
Anna Riddick

Anna Riddick was born and raised in Cortez, Florida. She has been in real estate since 1984 and was a constant Million Dollar Producer in Florida. She moved to North Carolina in 1997, originally selling with Carolina Mountain Homes in Murphy. She moved to this area in 2003.
 Anna owns a home on thirty-nine acres in Surry County.  She looks forward to visits with her two sons and three grandchildren.  
Experience and professionalism are her standards for working with clients. Anna's telephone number is 336-351-2996 and her email is: anna@carolinafarms.com

Igor Peric
Igor was raised in the Midwest, but settled in North Carolina in 2001. He lives on a 45-acre farm in northeast Stokes County. He purchased his farm through Carolina Farms & Homes, and then in 2003, joined our firm as a Broker in the Pilot Mountain office. The area he serves is Stokes, Rockingham, Caswell, Surry, Forsyth, and Guilford counties in NC and the southern counties in Virginia. Igor is licensed in North Carolina and Virginia.

Igor serves as a volunteer at the Stokes County Arts Council and is also an avid outdoorsman – be it hunting, growing crops, or tending livestock. With a ten-year career in international corporate business,  Igor can provide professional services to both buyers and sellers who are seeking rural property. His goal is to the very best he can in real estate.

Igor's cell number is 336-926-5559 and his e-mail is igor@carolinafarms.com

Shelly Neal
I have lived in Stokes County since 1976 and have three grown children. They all attended and graduated school in Stokes County. They all three still reside here. I have two granddaughters that stole my heart from day one. I have been a nurse since 1992 and a home health nurse for many years. My love for this area is why I became a Real Estate Broker. There is nowhere out there as beautiful and diverse as North Carolina. From the mountains to the beaches and everything in between, beauty as far as the eye can see in NC.
call Shelly Neal at 336-314-2855    or email shelly@carolinafarms.com
 

Rick Hinkle
Welcome to the premier resource for all Real Estate information and services in the North Carolina area. I will be your 24/7 Realtor covering all of North Carolina. Whether you are relocating from one State to another or you are living in North Carolina and interested in moving to a different State, I can also, assist you in that area. I will asist you in the North Carolina Real Estate market to find you the perfect home for you. Whether you are a first time home buyer or a seasoned home buyer I can give you the information you need in order to get you started in your journey to home ownership. I will go over and beyond what it takes to make your experience a very pleasant one. I am a North Carolina General Contractor. I have been in construction since 1997. If you are looking to build on your existing property or looking for land to buy and build on I can offer you turn key options. 
Contact Rick by email:  rickhinkle@carolinafarms.com       or call him at 336-413-2592
Living in the Country just got easier!
Search the MLS on your mobile
Scan with your smartphone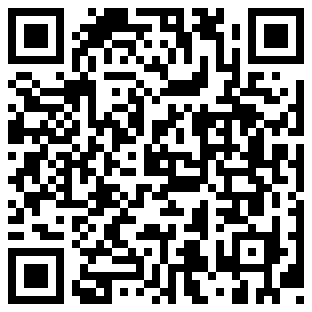 Our Latest Tweets
Check out our latest tweet. We like to socialize around these parts.